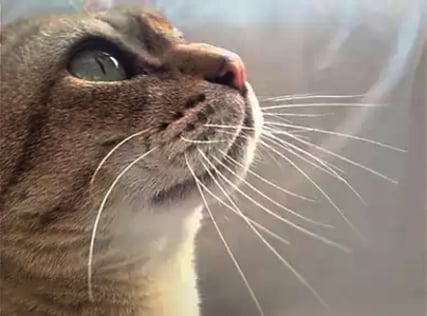 Lucys Law was approved by UK parliament on 13th May 2019 and came into effect on 6th April 2020. This means if you wish to buy a puppy or kitten under 6 months old you must now go to a breeder or rescue centre .
So what is Lucys Law ?
The law is named after Lucy, a Cavalier King Charles Spaniel who was rescued from a puppy farm in Wales where she was subjected to terrible conditions. Lucy went on to be re-homed in 2013 and found a loving owner in Lisa Garner. Their story helped inspire a change in the law. Lucy died in 2016 and a year later, the Lucy's Law campaign was launched by TV vet Marc Abraham. The campaign was created as a tribute to her and all dogs who are abused or reared in unsuitable environments .What does Lucy's Law mean for pet owners? The new legislation means that anyone wishing to buy a puppy or kitten will have to go directly to a breeder or a rescue centre. The introduction of Lucy's Law encourages pet owners and buyers to seek qualified and experienced breeders when looking to buy a new pet One of the objectives of the law is to ensure that puppies and kittens are healthy and have access to good living conditions at the start of their lives. It should also reduce the chance of pet owners buying puppies and kittens with serious health problems or that are too young to be sold legally. The Government has advised that the public can help support the new law by always asking to see puppies and kittens interact with their mothers in their place of birth when visiting a breeder. Legally, the puppy or kitten must be bred in the place it is being sold. They should look out for any warning signs and report any behaviour that appears suspicious .Ideally the puppy or kitten should be over eight weeks old when it is sold.
Does Lucy's Law apply to kittens?
The sale and breeding requirements for kittens and puppies under Lucy's Law are the same .If you intend to buy a kitten you should approach a cat breeder or rehoming centre directly. Kitten sales from third-party providers such as pet shops are no longer allowed. Kittens should not be homed until they are at least eight weeks old but you will find that kittens born to reputable breeders will normally stay with their mothers until they are 12 or 13 weeks old or until they have found a new home. When buying a kitten you should make sure you view it with its mother and in the environment in which it was bred, this will help tell you if it has been well socialised. You should also ask to see proof of its vaccinations and any veterinary records
Here at Ayudamist all our pet kittens are sold fully vaccinated , microchipped, spayed or neutered , vet checked , registered, and insured. They will also have their own health records, showing weights , worming, neuter, spay dates etc. All paperwork including pedigrees will be available at the time of sale.